We are proud to have Nimlok Tradeshow Displays and Testrite Visual Products as our partners. We share many similar values with these companies, including a commitment to creating spectacularly designed displays and delivering every project on time and on budget. While Nimlok and Testrite have some overlap in their product portfolio, they also have distinct differences and strengths which means you always have the best of the best to choose.
Nimlok Tradeshow Displays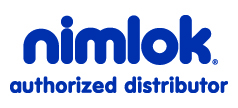 Nimlok offers an extensive off-the-shelf product line that can be delivered to your business or tradeshow cost-effectively. Looking for a more custom configuration? Nimlok's modular system is extremely flexible and allows your display to be created to your exact specifications. Still looking for something "out of the box" and even more creative? The Nimlok custom display group is at our beck and call to create something truly extraordinary.
In addition to providing custom displays, Nimlok has a rental display catalog with portable, modular, and custom options to help you find the perfect solution to fit your needs. By renting through Nimlok, you can "try before you buy" which means you can make a bigger impact while staying within your budget.
S2 Imaging enjoys a very close working relationship with our partners at Nimlok and we are both committed to delivering a solution that knocks your socks off.
Testirite Visual Products
Testrite Visual Products' specialty is retail and corporate environments. Their guiding principles are:
Functionality
Durability
Clean Design
Quality
They manufacture in the USA so the supply chain is speedier, greener, and customizable to your specifications. At S2 Imaging, we love their product line because it fits in so many environments – retail stores, restaurants, corporate offices, board rooms, theaters, museums, airports, and more.
We choose to work with these vendors to provide complete satisfaction for our customers. The biggest compliment you can pay us is your testimonial, a referral, or your continued business.